The Biffbar LUX 5500 Disposable delivers the best in aesthetics and functionality. The Biff Bar LUX allows you to carry your preferred vapour wherever you go. This cutting-edge device has a potent 650mAh rechargeable battery that offers up to 5500 delicious and smooth puffs. Mesh coils and draw activation make it simpler and better to enjoy the range of flavours available in addition to providing a longer-lasting and more potent vaping experience. Test out the many flavours of the Biff Bar Lux 5500 Puffs Disposable.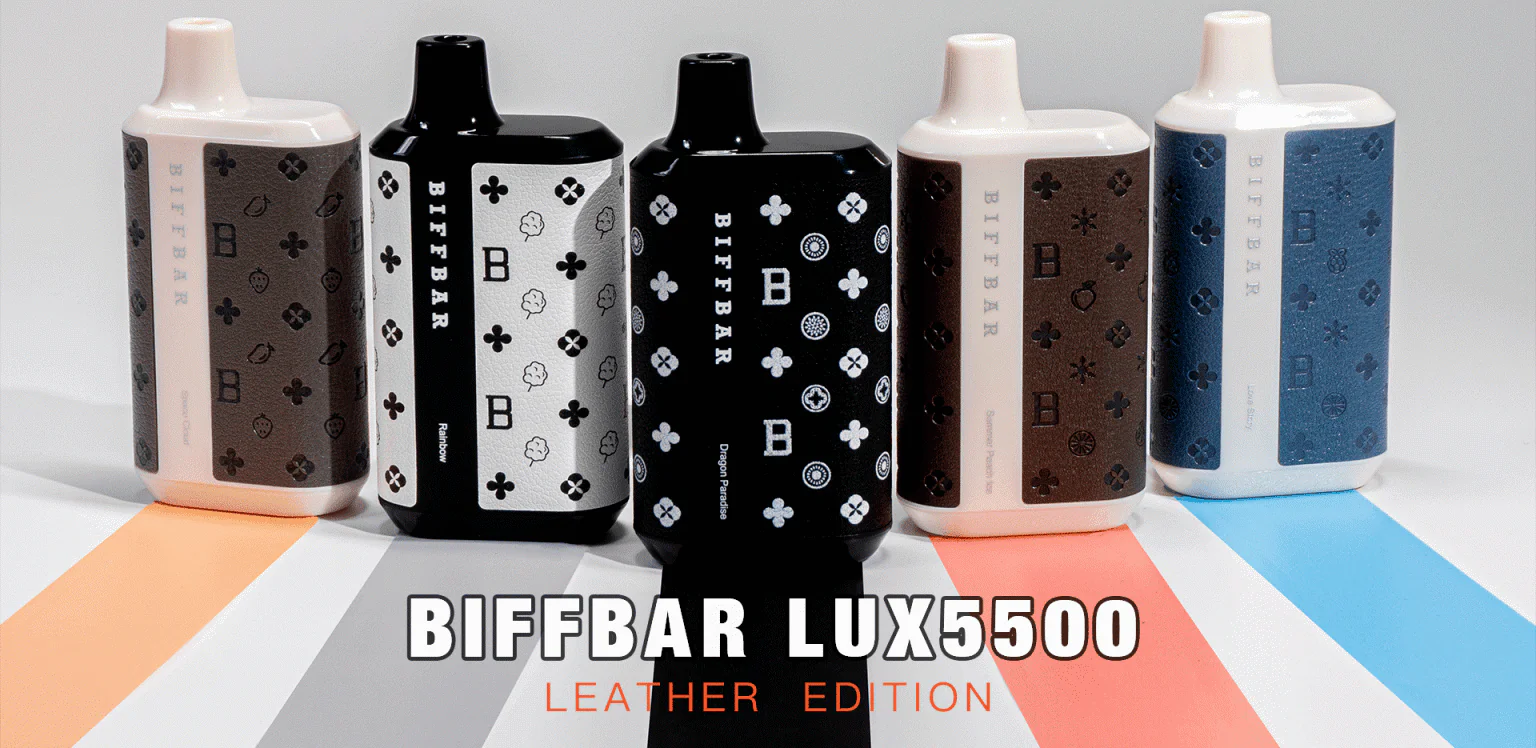 The new Biffbar lux 5500 disposable vape gadget is made to be used wherever you are and is the ideal pocket-sized size for an active lifestyle.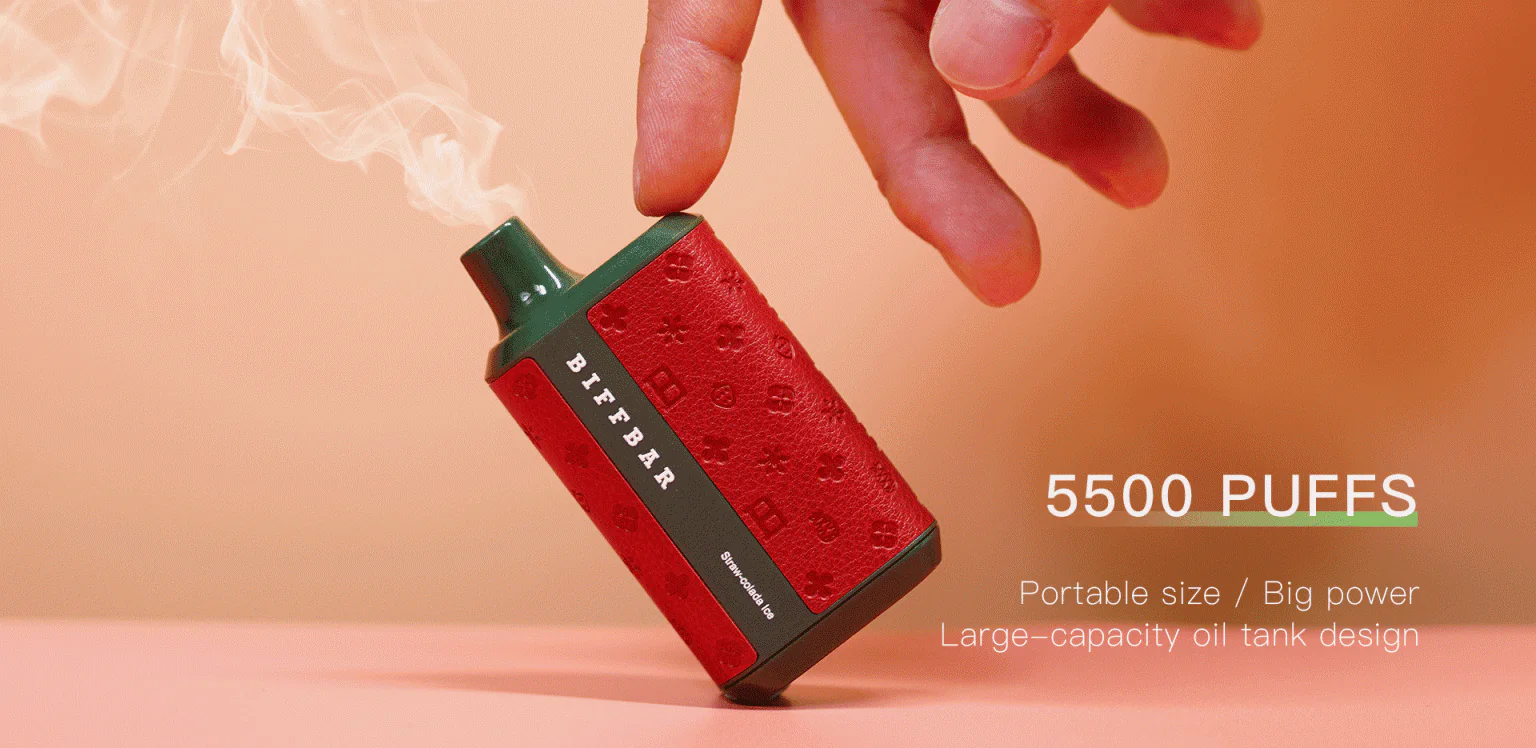 It is a premium disposable vaporiser that offers more puffs and a purer flavour. In comparison to other disposable electronic cigarettes, it is exceptional because it has the most realistic preference and long-lasting taste performance. The cleaner, smoother taste will wow you.
Flavours
Frozen Chocolate
Sparkling Wild Berries
Fuji Grape
Rainbow
Dragon Paradise
Love Story
Straw Colada Ice
Sparkling Orang Energy Drink
Summer Peach Ice
Space Cloud
Cali Mint
Watermelon Ice
Strawberry Ice
Blue Razz Ice
Alaska Mint
Blueberry Gummy Bear
Feature
Puff Capacity: Up to 5500
Featured Leather
Handcrafted
Comfortable to Hand
Portable Size
Big Power
Large Capacity
Oil Tank Design
No burn / No leaking / No loosing Flavour
Vaping Style: Mouth To Lung
Rechargeable
Draw-Activated
If you're searching for alternate sizes of puffs, the RandM Tornado 7000 , 8000 and RandM Tornado 9000 are worth considering. Feel free to take a look at all options by visiting their respective pages.